Carer's new display: performance and safety improvement
Carer has recently introduced a new display for its electric forklift trucks. A more powerful and complete instrument of control and supervision, introducing new functionalities to improve handling performances and safety in the workplace.
Visibility, security and performance: three key factors for a good forklift performance in a production sector. Three factors Carer wanted to improve, introducing a new display on its trucks.
Visibility is the most important aspect of the display, which can handle two cameras. The rearview camera is automatically activated when reversing, while it is possible to install a front camera, activated during the ascent and descent of the mast, to make the operations of loading and unloading easier and safer.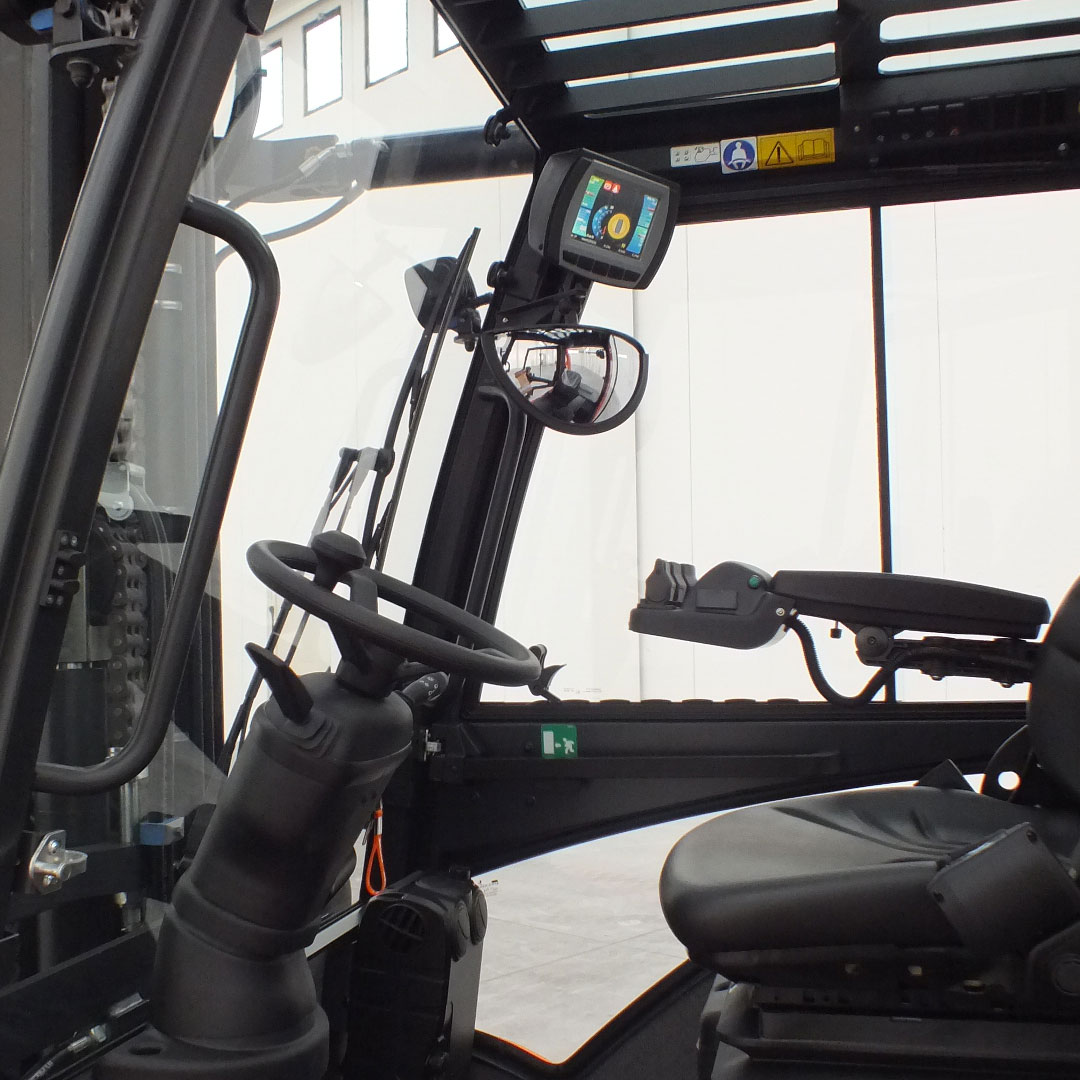 The other main innovation is the performance tool, which will allow through four different profiles of speed and acceleration, allowing for a quick selection of the desired performance profile. This will enable operators to decide whether to give priority to autonomy or to snappier performance.
These are just some of the possibilities offered by the new display, which also enhances control over the planned maintenance, thanks to three hour-counter (traction, pump and total truck) and alerts for planned routine maintenance.
The tilt, weight and height tools allow the operator to have full control over the position, the lifting and weight loaded, setting up locks or acoustic warnings in case the set limits are exceeded. Similarly, the wheel position tool helps controlling the steering position to ensure a more secure reboot.
If you want more information about our forklift trucks and our new displays, please contact us at info@carerforklift.com or by calling the number 0545.1938010.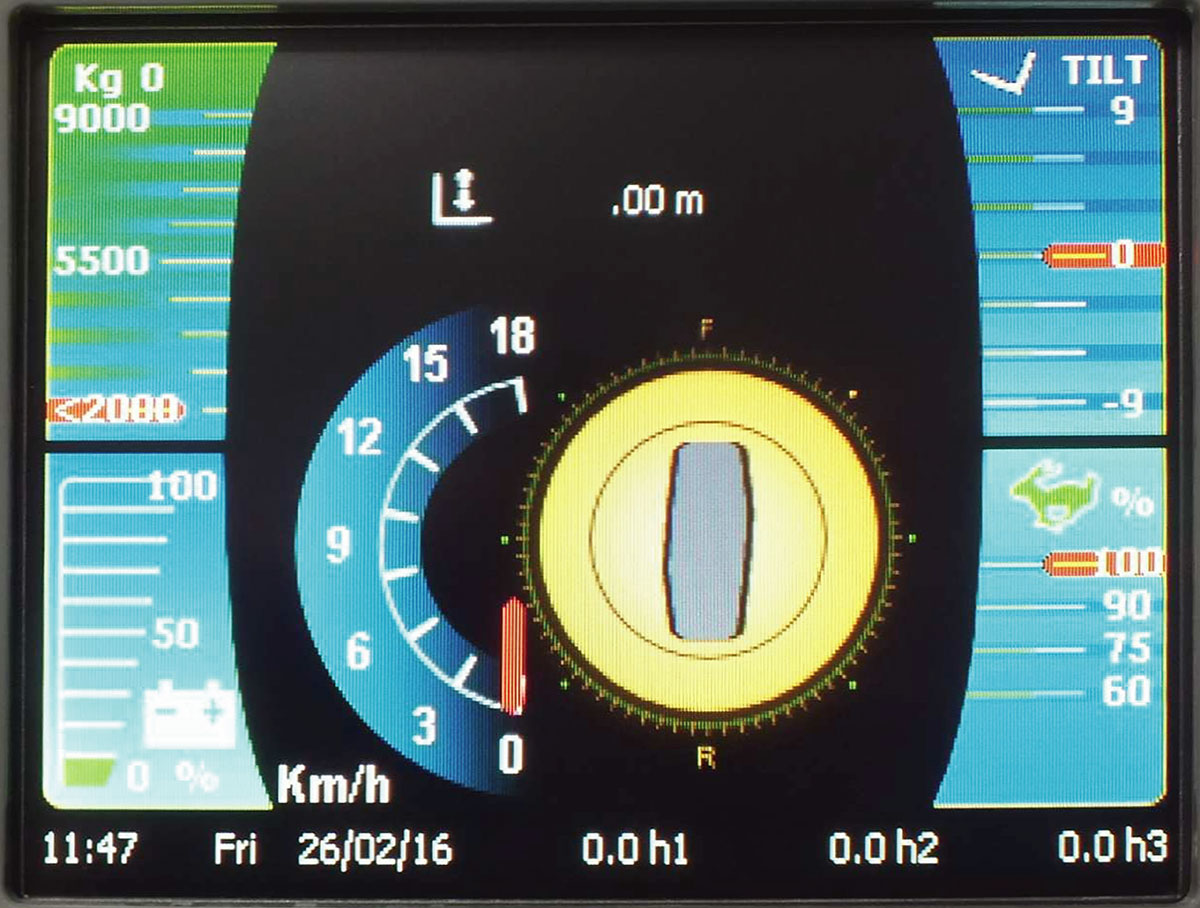 Tags: Workers, Forklift trucks, Security, Display, Work