Aprolis UK and Carer Forklift leading the way in the green transition of fleets in England
Carer, the leading manufacturer of electric forklifts, has successfully completed a significant order in the UK market, supporting the conversion of the forklift fleets for a major logistics company.
Port terminals are spaces where performance, maneuverability and four-digit capacity of forklifts are the foundations of competitive advantage. In these locations, complex loading and unloading operations are carried out, and handling poses challenges such as the need for delicate reversing maneuvers and access to the widest possible visibility. Humber Estuary Services is well aware of this: the British company specialized shipping on the Humber Estuary in Northeast of England. The point where the river flows into the North Sea is a thriving port district, serving as a docking point for container ships loaded from all over the world. And Humber has ambitious green conversion plans, that involve not only the use of energy generated from renewable sources, but also through the green revision of the entire supply chain. It is precisely for this reason that the company has chosen to equip itself with four Carer A 100 X, thanks to Aprolis UK, Carer's official dealer for England: a choice that moves towards the decarbonization of equipment for port operations.
The applications
The four trucks are used in the Immingham Bulk Park and Immingham Fertiliser Terminal: two port hubs specialized in the reception of fertilizer for the agricultural industry and hosting bagging and blending facilities. Carer forklifts are used here to ensure proper storage of the product before it reaches the next stage in the supply chain.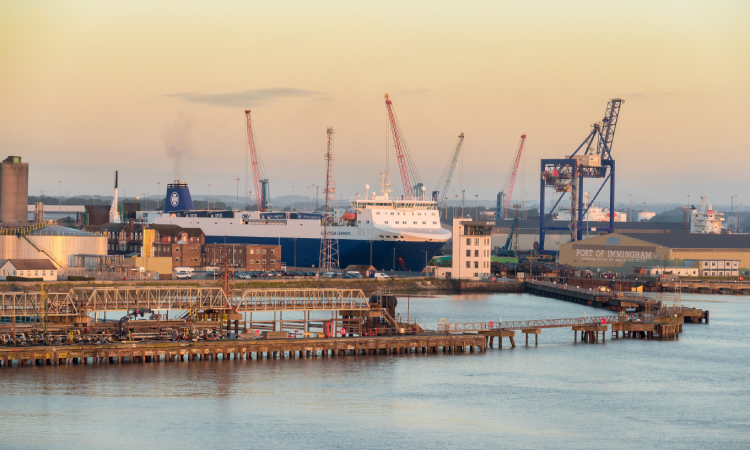 The 10 t rated load capacity combined with lithium battery power allows for drastically lowering the carbon footprint of handling activities, while meeting the customer's requirements for maneuverability and the comfort demanded by the customer: A 100 X provides an ergonomic seat that greatly facilitates reverse operations and a cab that enables total visibility.
Are you interested in renewing your forklift fleet in line with sustainability? Carer Forklift can guide you and accelerate the green transition of your business. We invite you to contact us by writing to info@carerforklift.com or by calling +39 0545.1938010: we will be glad to meet all your requests.
Tags: Carrelli Elevatori, United Kingdom, Carer electric forklifts, Carer A 100 X, A 100 X, Aprolis UK, Dealer, Ports