Carer's investments in infrastructure to modernise the production processes
Carer's commercial successes for 2021 have allowed the company to overcome the difficult global economic situation. The extremely positive results have been achieved thanks to the significant investments made in the upgrading and strengthening of infrastructures: a strategic choice aimed at increasing production capacity and modernising the company.
This is a period of important innovations for Carer, which, since last year has been progressively expanding its range by introducing new electric forklifts with increasingly higher capacities. Such a revolutionary change, which characterises the standard of excellence in the field of material handling, inevitably requires significant investments in the company's infrastructure in order to allow it to produce vehicles with higher lifting capacities than those produced so far.
The first intervention focused on converting a storage facility into a production department. The investment mainly concerned the installation of all the necessary systems as well as a 12-ton overhead crane running along the entire length of the building.
With the expansion of the spaces and the new equipment, which will be officially inaugurated in 2022, Carer has the ability to increase its production from the current 220 up to 350-400 electric trucks per year.
A further infrastructural investment made at the Cotignola (RA) factory involves the installation of two large new painting booths, both equipped with ovens and connected to a 4.0. management system, thus enabling the company to permanently control and monitor the parameters set, and to increase the monthly number of components painted.
The same system can also be used to manage the mixing of paints and to create the colour requested by the customer with the utmost precision. It also allows managing the quantity of paint used: an important aspect in terms of environmental protection as well as saving on production costs.
A further innovation introduced concerns the new 4.0 electronic weighing machine. Each forklift truck that leaves the production departments must be weighed with the aim of using the appropriate means for its transport to the final destination. This weighing machine is also used to check the weights of the main components of each forklift truck, such as the chassis, counterweights, etc. The management system records the weights in real time, so that they can be immediately included in the relevant documents.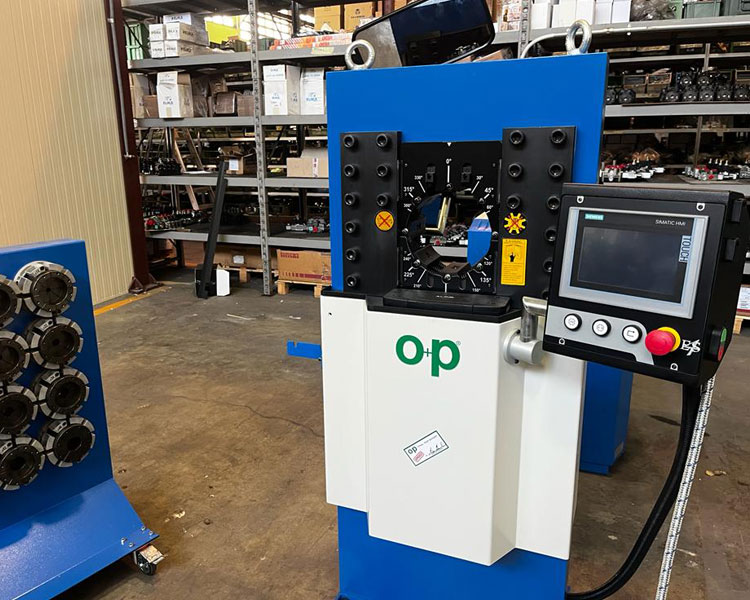 These innovations are also a sign of the corporate stability achieved by Carer over the last year, which has allowed the company to make major investments in infrastructure to modernise the manufacturing processes and increase the production capacity of the factory.
For more information on Carer electric forklifts, contact us by writing to info@carerforklift.com or by calling +39 0545.1938010.
Tags: Electric forklift trucks, material handling, global economic situation, upgrading of infrastructures, investments, increasing production capacity, higher capacities, overhead crane, production increase, painting booths, 4.0. management system, mixing of paints , environmental protection , saving on production costs, 4.0 electronic weighing machine, weights in real time, corporate stability, manufacturing processes, production capacity