Personalization according to Carer: a process shared with the customer
Carer's customized solutions are processed in a dedicated Department and, combined with the mass production line, can result in endless handling possibilities.
Competitiveness today means flexibility, resilience and the ability to face an ever-growing number of markets.
The industrial sectors that make use of Carer forklifts represent a plurality that is the best cover letter for a brand which, from its Cotignola headquarters, reaches dozens of markets around the world, through a branched network of partners. From paper to the steel industry, from aerospace to automotive, to large logistics hubs and food & beverage, Carer's product development capabilities want to know no limits.
It is what, through years of adaptation and study of the market, we have come to call the "Carer philosophy." A concept far from abstraction, but a determined approach to material handling that rests on two indispensable pillars the relationship with the customer,
the relationship with the customer, the "scientific" study of his needs and an ability to respond to his handling requires;
extreme customization, the result of a development strategy that makes creative problem solving and decades of experience its added value.
THE SPED DEPARTMENT
The forge where every modification sees the light of day is the SPED Department.
An acronym for Special Products Equipment Department, it is the internal division at Carer where even the most extreme handling needs are translated into reality. The SPED Department has been able to engineer trucks capable of exceeding 20 t capacity and pushing beyond 15 km/h. This is also where fully remotely controlled machinery has been designed and built, conceived for the most delicate application in decades of engineering: nuclear waste handling.
The department, with its brains, is open to the customer, involved from the very first moment in customization as a true "co-designer."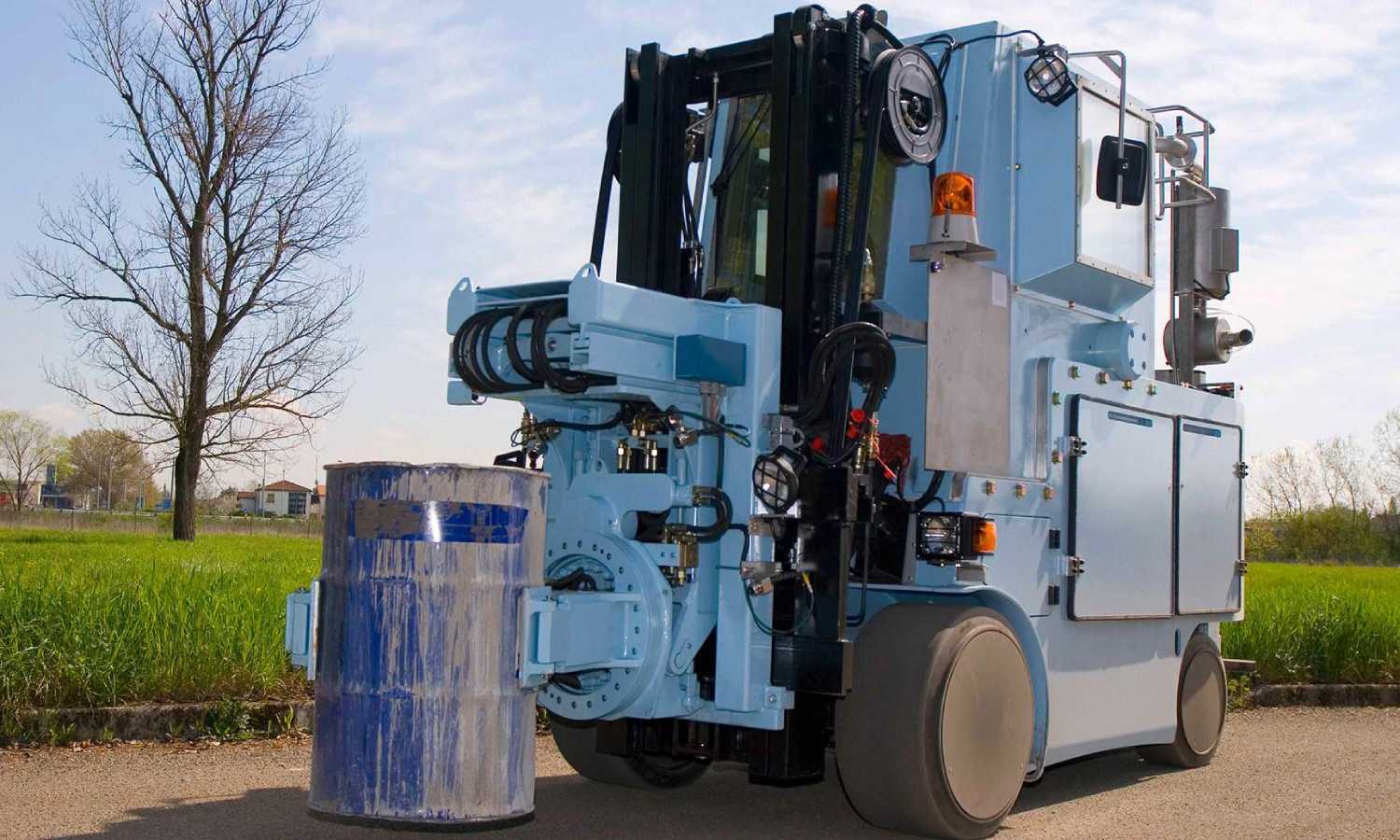 In the picture, a customization that enables the handling and storage of nuclear waste.
ENDLESS POSSIBILITIES
Carer's strength is based on a vast range of series: the F, N, R, K, AX, AS and Z series already go a long way toward meeting today's demand, replacing Diesel trucks in functionality and capacity with a full-electric alternative all Made in Italy. From the 800 kg capacity of the handy N 08 to the 20 t, of the A 200 X, Carer's offering is diverse and flexible. The ability to adapt each of these machines to specific needs is unique in the Italian market. Carer's total customization creates a path of continuous improvement alongside the customer, in engineering solutions that are always capable of rewriting rules.
Are you interested in bringing to life a forklift designed in the image of your needs? Please contact us by writing to info@carerforklift.com or by calling +39 0545.1938010: we will be glad to satisfy your requests.
Tags: Carrelli Elevatori, Customization, Carer electric forklifts, Research and Development departments, Ravenna, Cotignola, Personalization, Special applications